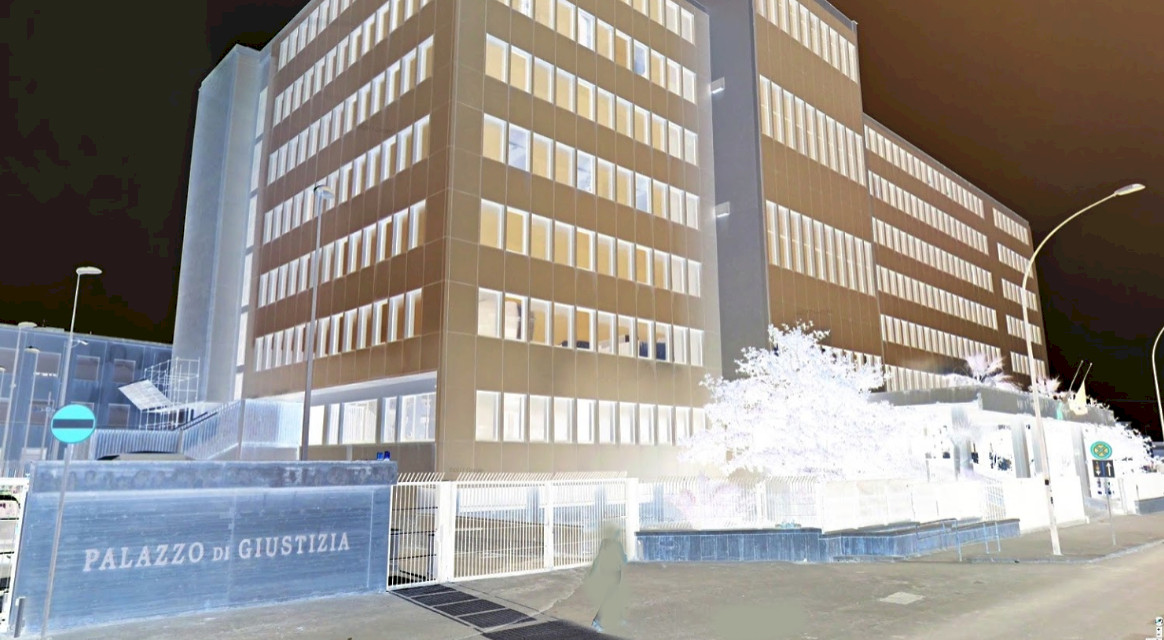 Inside courtroom
October 14, 2023
The criminal proceedings enter a decisive phase.
Started in May 2022, the preliminary hearing is coming to an end. It is expected that in early 2024 the judge in Trapani will decide whether the case will be dropped or continue in a trial that could last for further years. In this last stage, all parties shall bring their closing arguments.

On the 13th of October, the defendants had the possibility to address the court. Their voices, memories and arguments became part of the proceedings for the first time since the investigation against them began seven years ago.
The statements of the iuventa crew show how the prosecution has constructed a politically motivated case. We presented concrete and verifiable evidence that the accusations made are completely groundless and absurd. In contrast, the prosecution neither consulted relevant witnesses nor analyzed the available data.
Furthermore, we highlighted how the prosecution's intention to investigate us has led to a multitude of violations of the fundamental rights of people on the move and has directly contributed in the death of people.

The next steps will be for both the prosecution and the defence to make their closing arguments.
---
Statements by the defendants and the lawyer
Listen what Dariush, Sascha and the lawyer Nicola Canestrini have to say about that day in court.
Some of our statements we publish as they were made in the courtroom. You can find them as text and audio.
NICOLA CANESTRINI
iuventa-crew lawayer, he talks about the day of the trial and what it means for the course of the proccedings.
DARIUSH
iuventa-crew defendant, he talks about what accusation we have to make and about the consequences of this trial for the people on the move.
You can find his full statement from the courtroom as text or audio here:
Statement of the defendant Dariush
SASCHA
iuventa-crew accused, he speaks of the strong evidence that the charges against him and his co-defendants are baseless.
You can find his full statement from the courtroom here:
Statement of the defendant Sascha