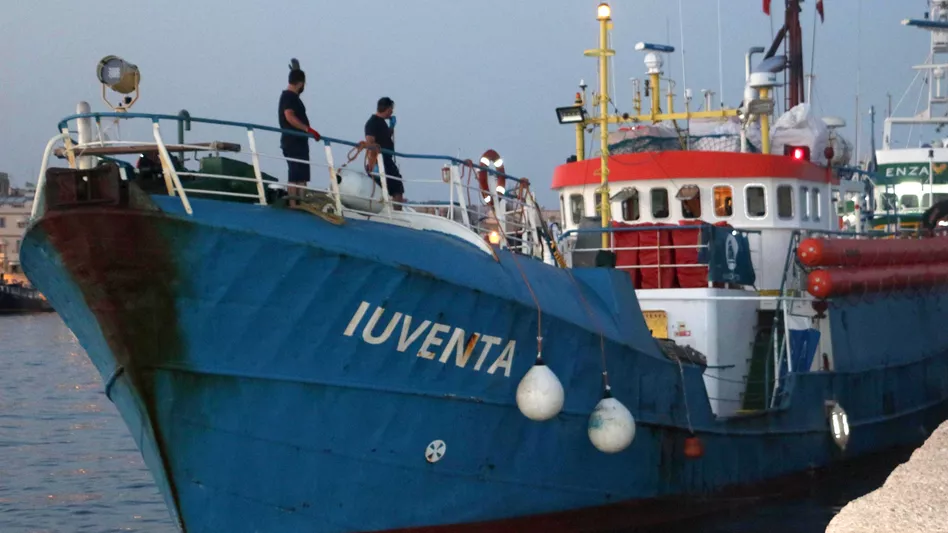 The seizure of the rescue ship IUVENTA was a tragedy – but the trial against the crew members is a farce!
December 2, 2022
In the major court case against crew members of the civilian sea rescue, the public prosecutor's office refused to provide a qualified interpreter in an interrogation of a German defendant.
This was the third time that one of the accused traveled to Trapani for questioning. Already two interrogations on 29.10.22 and on 12.11.22 had to be stopped because the Trapani police headquarters was not able to provide an adequate interpreter. This time, the prosecutor's office itself took over and thus conducted the interrogation themselves.
However, the interrogation ended after only 30 minutes. The public prosecutor's office presented the same interpreter as last time: a retired police officer who is not listed in the official list of interpretors admitted to the court. He has no experience in interpreting and therefore already failed at the last attempt of the interrogation.
The fact that the prosecution does not seem to care about these circumstances is a cause for serious concern, as it can only mean that they are actually not interested at all in clarifying the facts surrounding the allegations against the four iuventa crew members and the other 21 defendants.
"The basic right to a fair trial has been denied to the defendant for the third time, showing that the prosecutor is not interested in knowing the factual background in order to decide if the case is worth for court" Francesca Cancellaro, lawyer of the defense..
The defense even had to refuse to sign the minutes at the end of the interrogation. "We are astonished by what happened today in the office of the Prosecution in Trapani. It has never happened to us before to not be able to sign the minutes of an interrogation. The minutes did not reflect the statements that we had made, so we asked the prosecutor to correct and the prosecutor denied, therefore we had to refuse the signature." Nicola Canestrini, lawyer of the defense.
Dariush Beigui, iuventa: "I don't trust the investigative authorities to be willing and able to ensure that my rights are respected. How could I if they even fail to respect their own rules and regulations?"
Now it is up to the court in Trapani to decide how to deal with these events.